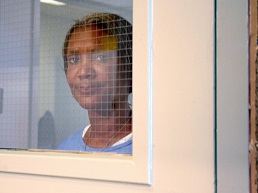 This summer, five students from colleges in the Minneapolis-St. Paul area will begin their work at the new, Minneapolis-based non-profit organization, Prison Nursery Project. The focus of their work will be on investigating the impact of incarcerating mothers with their young children in prisons throughout the world, with the overall goal of documenting and bringing to light the serious developmental and human-rights-related implications of such imprisonment.
The students who have been awarded a full-time internship at the Prison Nursery Project come from various disciplines. The project will include two undergraduate students, Melanie Paurus and JaLeesa Wright, who have prior experience in research on families, prison systems around the world, and documentation of issues related to human rights.
Additionally, the project will include graduate students from the Department of Sociology (Veronica Horowitz), the Humphrey School of Public Affairs (Ashir KaneRisman), and the Law School (Ethan Scrivner). Veronica will bring experience from her prior work on punishment and predictors of incarceration, as well as on programs serving low-income families. Ashir has extensive experience working to improve the criminal justice and penal policies. Ethan has done extensive work in human-rights-related fields including an internship at the Advocates for Human Rights and the International Criminal Tribunal for the Former Yugoslavia and has experience working with juvenile court appearances during his judicial externship.
The team will work under the auspices of the Human Rights Program. They will also work closely with faculty of the Humphrey School of Public Affairs and the Human Rights Program, as well as board members of the Prison Nursery Project with experience in criminal justice and human rights issues.