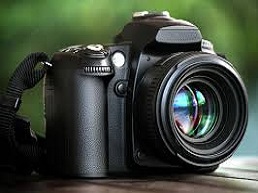 Images of violence have become a constant in international discourse. Videotaped beheadings are used to manipulate outrage. Advocates of global action against the violence in Syria try to raise the stakes with a provocative photo of children in a cage.In the midst of this global debate played out in images, the Holocaust, Genocide and Mass Violence workshop considered the question, what role should photographs of violence play in our own pedagogy? Do photographs assist our understanding of the violence that often at the core of our work or do they just provoke emotions that cloud and confuse our analytical understanding of human rights violations?
On February 12, 2015, the HGMV workshop, an initiative of the Human Rights Program and the Center for Holocaust & Genocide Studies, discussed the ethical complexities of showing violent images in scholarly or public work. The group used an article, "Photography, War, Outrage," by philosopher and gender theorist, Judith Butler, to stimulate discussion. Barbara Frey, Director of the Human Rights Program began with a personal anecdote about an image she presented at a UN conference to highlight her study on gun violence and human rights. The image depicted a child soldier, who was black, bearing a gun evidently heavier than his physical ability to hold it. Frey noted that her intent was to demonstrate the power of the weapon, as a small child becomes physically threatening only when wielding a firearm. This photo however, was ill received by committee members from the Global South, as it appeared to reinforce the violence associated with these countries, seemingly ignoring the gun violence and the gun manufacturing prevalent in the Global North.
Frey's story served to demonstrate the importance of contextualizing images. The group engaged with Butler's views: Does a photo in and of itself carry an interpretation? According to Frey, images do possess an interpretive power, which serve to reinforce or enforce a narrative of events. However, these narratives may communicate in ways that diverge from their original intent, due to each viewer's personal perspective. The discussants examined the intent of the photographer critically. A photo alone may not interpret events, but photographers - such as the embedded photographers cited in Butler's essay - may frame their subjects in a specific way that suggests an interpretation.
The group touched on the problematic nature of using photography as evidence in criminal proceedings, and also in documenting human rights violations. Photos can be persuasive in creating a narrative, but can give us an indirect visual of events. For example, we often see the "blank eyes" or "gaunt faces" of victims, but rarely the actual act of violence. The group explored the reality we assign to a photo that we do not assign to an artist's piece of work. The photo does not speak for itself in the same way a narrative or piece of art can; it requires an external marker to explain what we are looking at.
The discussion moved to the ethics of using violent images for educational purposes. Some felt that such images are designed to reveal the level of violence more effectively than narrative can do, suggesting that without the image, the weight of the subject cannot be fully grasped. One view described violence as theatre, with a very calculated audience, but using such images is not extending this theatre but is a means to explain this violence. This view also stressed the need to humanize perpetrators. By demonizing these individuals, we distance ourselves from them and in doing so, allot them too much power. Another view found that these images are crucial for Western and perhaps sheltered audiences, who are less likely to have experienced such atrocities and will not appreciate the depravity of these crimes. Butler also raises the issue of evoking sentiment with images, which she feels only stalls critical thinking. Some views in the group corresponded with Butler's analysis, while others found that without a certain degree of shock, students will not be engaged enough to think critically.
Perhaps one of the largest debates of the conversation was whether displaying images of violence empowers the gaze of the perpetrators. By putting the audience in the vantage point of the perpetrator, are we extending the dehumanization of the victims and triggering a fascination or fetishization of violence? Is it fundamentally immoral to project these images? Should people enter the death camps of the Holocaust through the lens of the perpetrator?
In examining the development of public executions throughout history, one view asserted that violence is part of the human experience and stepping away from this experience is a way of saying "no we shouldn't see it," and in a sense reserving this information for those in privileged positions. Others disagreed, stating that there is rather a delicate line in utilizing such images. From an activist's perspective, images possess a powerful role in shaming governments for their crimes. Showing such photos may have a utilitarian value, yet one must be conscience of their audience. One must ask the questions, why am I showing this? What needs to be seen? What contextualization is required?
The group agreed that photos must move beyond sensationalizing, re-traumatizing or shocking the audience. Showing the depravity and inhumanity of the crimes only privileges the perpetrators. A participant noted that violence is part of life, but viewing such images is not a part of life--rather, it is a modern phenomenon. The accessibility of violence through modern communications means that we have become habituated to images of violence politically and morally, particularly youth who have always lived in a world of social media.
The group also discussed structural forms of violence, which are not typically visualized in terms of physical violence though they can have physical impacts as seen in images of starving children. There are well known ethical dilemmas in foregrounding victim's images, because such images are often exploited for increased fundraising and support of one's cause, while the subject of the photo has no say in how they are represented.
In the end, this discussion seemed to be searching for a fine balance between fetishizing violence and demystifying it.
The workshop will meet again Thursday, February 26th to discuss "Violence at the Periphery: Spain, the Balkans and the Creation of Europe."
-Written by Marie-Christine