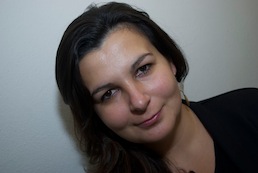 Verena Stern is an Austrian Doctoral Research Fellow at the Center for Austrian Studies at the University of Minnesota, researching the situation of the undocumented immigrants in the European Union (E.U), particularly the Somali undocumented immigrants in Austria.
"I am a second year Political Science doctoral candidate at the University of Vienna, but I joined the University of Minnesota because of the reputable research and experts on the subject, and because of the large Somali community in the Twin cities," said Stern.
Stern's interest in the undocumented Somali immigrants began in October 2012 when Somali refugees living in Austria formed an organization and decided to camp in front of the Austrian Parliament in Vienna to raise attention to their own, as well as Somalia's, current situation.
In her research, Stern is examining the situation of Somali immigrants living in Austria, as well as their journey to get there. How did they escape the violence present in their homeland, which is a matter of life and death? Which countries did they have to pass through before arriving to the E.U. and what happened along the way? Besides the case study of Austria´s Somali community, Stern is also asking questions about the alienating tactics of nation-states and what it means to illegalize people. She is also trying to understand the legal dimension of how a nation's homeland security could be more important than the human rights situation of the undocumented immigrants. Stern examines instances when the rights and needs of the state are put before those of the immigrants who are seeking asylum, and analyzes the accompanying consequences.
Somali immigrants, who are victims of violence, are escaping a civil war in Somalia. However, when they arrive at their destination, their hopes of refuge, and perhaps even a better life, are not met. Many of them live in poverty, lacking the most basic necessities; many others are deported back to Somalia based on which part of the country they come from, regardless of if their individual safety is at risk or not.
Ms. Stern's fellowship ends this summer and she will be continuing her work on Human Rights and Somali immigrants at the University of Vienna, Austria.
Written by Salma Taleb