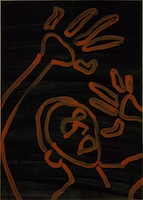 Genocide and its Aftermath: Lessons from Rwanda
April 16, 17 & 19
Singled out as the biggest failure of the international community since the Holocaust, the 1994 genocide in Rwanda has loomed large in the decisions of states and international organizations in response to mass violence. Because of the ongoing importance of the Rwanda experience in relation to genocide prevention efforts, the Institute for Global Studies, the Human Rights Program and the Center for Genocide & Holocaust Studies are jointly hosting a series of events to commemorate the 20th anniversary of the genocide. "Genocide and its Aftermath: Lessons from Rwanda," will take place on April 16, 17 and 19, exploring what we have come to know about the genocide in Rwanda, discussing the immediate responses by the international community, and analyzing the long-term consequences that the cataclysmic failure to prevent the genocide had on international policy and action. The events are funded by Ohanessian Endowment Fund for Justice and Peace Studies at The Minneapolis Foundation.
Highlighting a distinguished list of speakers for the April 16 public conference will be the U.N. Special Advisor on Genocide Prevention,
Mr. Adama Dieng
; Jean-Damscène Gasanabo, Director General of Research with the Research and Documentation Center of the Rwandan Government; and Professor Samuel Totten, renowned genocide scholar and activist. These figures will be joined by leading academics, activists and diplomats. Other speakers will include Eric Schwartz, Dean of the Humphrey School and former National Security Adviser to President Clinton; Gregory Gordon, former Legal Officer at the International Criminal Tribunal for Rwanda; Curt Goering, Executive Director, Center for Victims of Torture and former Chief Operating Officer at Amnesty International USA; Chris Uggen, Professor of Sociology; Leigh Payne, Professor at Oxford and Senior Research Fellow for the Institute for Global Studies; and emerging scholars Hollie Nyseth-Brehm, Wahutu Siguru, Nicole Fox, and Marie Berry. This event will be free and open to the public.
The second day of the conference, April 17, will highlight the work of undergraduate students from different disciplines regarding the genocide in Rwanda or other genocides and mass atrocities. Any undergraduate students interested in submitting work to be presented at the conference should see the Call for Papers below. Papers for consideration must be submitted by February 28, 2014, to Wahutu J. Siguru (siguru@umn.edu). The series of events will conclude on April 19, with a workshop for K-16 educators on genocide, conducted by Samuel Totten, one of the foremost scholars of curriculum on Holocaust and genocide education. Those interested in participating should return to this website for further details in the coming weeks.
Call for Undergratuate Papers- Rwanda Commemorative Events, Student Conference.docx
For information on this event and other events being hosted by the Human Rights Program, please check
http://www.hrp.cla.umn.edu/
. For more information on events being hosted by the Center for Genocide & Holocaust Studies, please check
http://www.chgs.umn.edu/news/
.
Event Co-sponsors: The Center for Victims of Torture, The Advocates for Human Rights, Jewish Community Relations Council of Minnesota and the Dakotas, St. Cloud State Center for Holocaust and Genocide Education, World Without Genocide, Department of History, Department of French and Italian, the Institute of Diversity, Equality and Advocacy, the Program in Human Rights and Health and the Human Rights Center of the University of Minnesota
Event artwork is titled "Valentina's Nightmare (Hands/Face Rough)" by Peter Driessen