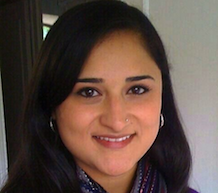 Local Human Rights NGOs (LHROs) in the Glboal South: Findings from Mumbai
Friday, November 1, 2013
9:00 - 11:00 am
Humphrey School of Public Affairs, Stassen Room (170 HHH)
RSVPs to lnoble@umn.edu
Local Human Rights NGOs (LHROs) in the Glboal South: Findings from Mumbai
, an event hosted by the Humphrey School of Public Affairs, will discuss the fundamental role LHROs play in promoting human rights in the developing world. LHROs are key components of the international human rights infrastructure, yet very few studies have focused on these organizations let alone their legitimacy and sustainability. Prof James Ron's research collaborator and Hubert Fellow,
Archana Pandya
, will shed light on the LHRO community in Mumbai, India. Drawing on data collected in Mumbai between 2010 and 2012, Archana will present findings on how LHROs are perceived by the general population, how they sustain themselves, and what relationships they have with other local actors.
Archana Pandya
is a multilingual project manager and research consultant. She is also a Hubert Fellow at the Humphrey School for Public Affairs and the managing editor of openGlobalRights, a new multilingual online forum on human rights. Since 2010, Archana has conducted surveys of rights-based organizations in Mumbai and Mexico City and coordinated Human Rights Perception Polls in India and Morocco for Prof. Ron. She is now overseeing as well as conducting some of the data analysis and is developing e-cases for teaching non-profit studies with the Hubert Project at the Humphrey School of Public Affairs. Archana holds a BA from the University of Ottawa, and an MA from the Norman Paterson School of International Affairs at Carleton University, in Canada.
Light refreshments will be served.