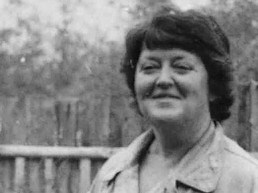 The Human Rights Program and the Center for Holocaust and Genocide Studies are thrilled to present Whitney Taylor and Katie Menke, both graduating seniors, as the recipients of the 3rd annual human rights awards. Whitney Taylor received the Sullivan Ballou award, and Katie Menke received the Inna Meiman Award. These two exemplary students have demonstrated incredible aptitude, commitment, and passion in their service of others throughout their time at the University of Minnesota, and we are proud to recognize their outstanding accomplishments this coming Friday, May 3rd. We hope you will join us in the celebration! Lunch and cake will be provided.
Whitney Taylor, the recipient of the
Sullivan Ballou Award
, is certainly an exceptional emerging human rights activist, whose dedication is beyond admirable. In her many human rights classes, her travels, her experience in assisting and conducting human rights research, and her work with the Human Rights Program, Whitney has exhibited incredible energy, dedication, and intellect that never fails to inspire and mobilize those around her. Whitney has contributed expertise and intellect in editing and assisting various human rights research projects and publications, and has conducted some of her own human rights research. Whitney has also contributed to the promotion of human rights through her travels to South Africa during the summer of 2011, where she worked to empower individuals as a research intern for the Southern African Media and Gender Institute. While in Cape Town, Whitney worked to bring meaningful change and to give a voice to those who might otherwise not have been heard through facilitating empowerment workshops in women's prisons.
As an employee at the Human Rights Program, Whitney has assisted in successfully carrying out countless human rights events, which have served to raise awareness on many different critical human rights issues. Without a doubt, these events have inspired many students to become more involved in the promotion and protection of human rights--inspiration made possible through Whitney. Whitney's contribution to the human rights program has enhanced the program's ability to reach out to the student body and to provide these students with diverse opportunities in human rights advocacy. Acting as an extension of the program, Whitney has incorporated many new students into the human rights field and has served as a stellar example for these students to follow. According to the nomination letter submitted on her behalf, Whitney "has an unfailing aptitude for influencing lives in a positive way" and "never turns down an opportunity to help others, often dropping what she is doing in order to lend a hand or volunteer". We think Whitney is a most deserving recipient of the Sullivan Ballou Award, and are honored to announce her as such.
Katie Menke, recipient of the
Inna Meiman Award
, has devoted herself to human rights scholarship. Her summa thesis examines the work of a Salvadorian organization, Pro-Busqueda, to reunite families with children who were kidnapped during the country's civil war. In addition to her academic attention to issues of human rights and social justice, Katie has given freely and extensively of herself to advocating on behalf of human rights, particularly in relation to youth, homelessness and inequality. This past winter, Katie took the initiative to spread information about resources for the homeless in Minneapolis, including a program established by St. Stephen's Outreach that would provide free transportation to shelters for homeless individuals. The call center at St. Stephen's quickly became overloaded, rendering the transportation services inaccessible. Confronted with a situation in which she tried to help but was stymied for reasons out of her control, Katie thought creatively about what she could possibly do to improve the situation. In this case, that was buying and distributing hats, gloves, and socks to the homeless people she encountered and simply spending time with them throughout the day. Few people give of their time so readily.
During the fall/winter of 2010-11, Katie volunteered with the Centro de Trabajadores Unidos en Lucha (CTUL), working throughout the Twin Cities specifically on their retail cleaning campaign, which focused on bringing attention the poor working conditions of retail cleaners. The extraordinary part of this example is that, months later, Katie followed up on her experience volunteering with CTUL. She independently organized a group of students to engage in a flash mob at Cub and pass out information about the unethical working conditions faced by cleaners who worked for Cub. Katie's creativity, enthusiasm and compassion are hard to beat, and through these characteristics she serves as an inspiration to all those around her. According to her nomination letter, Katie "is incredibly generous with her time and energy, and fundamentally devoted to the spirit of human rights. Every day, Katie brightens the lives of those around her, doing whatever she can with a positive and joyful attitude." It is moving to see such a bright and heartfelt individual devoting herself to the service of others, and the Human Rights Program and Center for Holocaust and Genocide Studies could not be more pleased to celebrate her achievements with her.
Both Whitney and Katie are highly deserving of this award and recognition for their work in the human rights field. We congratulate these two passionate activists, wishing them all the best as they continue their work of advancing human rights.
The Awards
The
Inna Meiman Award
is given in recognition of the friendship between Inna Meiman, a Soviet era Jewish refusenik who was repeatedly denied a visa to seek medical treatment, and Lisa Paul, a graduate of the University of Minnesota, who fought tirelessly on her behalf, including a 25-day hunger strike that galvanized a movement for Inna's freedom. The friendship between Paul and Meiman is memorialized in the book, Swimming in the Daylight: An American Student, a Soviet-Jewish Dissident, and the Gift of Hope.
The
Sullivan Ballou Award
is named after Major Sullivan Ballou, an Army soldier killed at the First Battle of Bull Run in 1861. Ballou became the inspiration for this award because of the heartfelt commitment he expressed in a letter to his wife before the battle. The award carries on Ballou's spirit by honoring a student who acts from the heart and devotes heartfelt energy to those around them.
The celebration is hosted by the Human Rights Program in the Institute for Global Studies and the Center for Holocaust and Genocide Studies at the University of Minnesota.