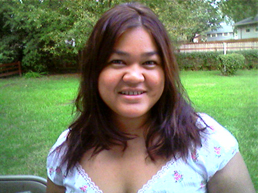 The Human Rights Program is thrilled to announce Lalinne Suon Bell, an MFA candidate in creative nonfiction, as the 2013 Scribe for Human Rights. She received her B.A. from Gustavus Adolphus College, majoring in Classics and minoring in Political Science. Prior to beginning her MFA, Bell worked as the Fund Development Director and Grant Writer at the United Cambodian Association of Minnesota, Human Services Representative for Hennepin Country, and as a Financial Specialist for Dakota County, where she conducted needs assessments with regard to economic, social, and health-related issues.
Bell will spend three weeks in Cambodia this summer at the
Somaly Mam Foundation
, where she swill offer creative writing lessons to the girls and women who were rescued from forced prostitution. While in Phnom Penh, she will learn about the working currently undertaken to combat human trafficking in Cambodia and the efforts survivors of trafficking have made to empower themselves and regain their dignity. Upon returning to Minnesota in the fall, Bell will organize a human rights literary event, during which she will share her experiences in Cambodia and seek to raise money for the Somaly Mam Foundation.
"This project is just the beginning of that journey for me," said Bell. "It is a journey of personal and professional exploration. It is a journey that I likely will spend my entire life pursuing. Not only do I want to bring greater awareness of this issue to the broader audience, I want, in the long run, to use the research, awareness, and stories I get to compile into a book-length collection of true stories of unheard heroes, the survivors of modern-day slavery."
Written by Whitney Taylor.