Eight weeks after Floribert Chebeya Bahizire's death 70 civil rights organizations have released a public letter stating that Congo's official investigation into Bahizire's death looked like a cover up and are now calling for an independent investigation into the killing. To follow the story, click
here
. Keep reading below for more information.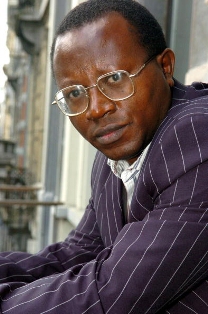 On June 2, Floribert Chebeya Bahizire, Congo's most prominent human rights activist, was found dead in his car outside of Kinshasa, the capital city of the Democratic Republic of the Congo. His driver, Fidele Bazana Edadi, is still missing. Mr. Chebeya dedicated his life to investigating and exposing the actions of the corrupt and repressive government run by President Joseph Kabila. Mr. Chebeya was the head of Voice of the Voiceless, a leading Congolese human rights organization that he began in 1983. For years Mr. Chebeya faced constant threats from Congolese security forces for his work in promoting human rights, and his death is a tragic loss to the human rights community.
"For more than 20 years, Chebeya Bahizire had survived many death threats, arrests, and ill treatment due to his work as a human rights defender. He believed in the cause of human rights and was not afraid to pursue it against all odds," said, Navi Pillay, the U.N. high commissioner for human rights.
The Congo police inspector general, John Numbi, had summoned Mr. Chebeya for questioning the afternoon before his death. Mr. Numbi, a prominent official in the government of President Kabila has been suspended and several officers have been arrested since the investigation into Mr. Chebeya's death began. No cause of death has been released and no charges have been filed.
Journalists and human rights advocates reporting from the DRC have faced increasing harassment, threats and intimidation as a result of their work. Past assaults of human rights defenders have been poorly investigated with the trials flawed with irregularities. Those responsible for the killings are rarely brought to justice.
The Human Rights Program is requesting the Congolese government follow the International Principles of the Effective Prevention and Investigation of Extra-legal, Arbitrary and Summary Executions and establish a thorough, prompt and impartial enquiry to investigate the death of Floribert Chebeya and the disappearance of his driver. Establishing a concrete and impartial investigation will bring justice for the crime and also protect other Congolese human rights defenders from future persecution.
50 human rights organizations, including Amnesty International and Human Rights Watch, have written a public letter to President Kabila expressing their shock of Mr. Chebeya's murder and his driver's disappearance. The letter calls on President Kabila to establish an immediate and fair investigation into Mr. Chebeya's death. To read the letter click
here
.
To send your support of the international condemnation of the death of Mr. Chebeya please address respectful letters to the addresses below.
D.R. Congo Embassy-Washington D.C.
1726 M Street, N.W
Suite 601
Washington, D.C. 20036
Telephone : (202) 234-7690
Fax : (202) 234-2609
United Nations Organization Mission in DR Congo
12 Av. des Aviateurs
Kinshasa - Gombe
DR Congo
Post box Kinshasa
Post Box Kinshasa BP 8811
Kinshasa 1 DR Congo
Post box New York
Post Office Box 4653 Grand Central Station
NY 10163-4653
United States of America