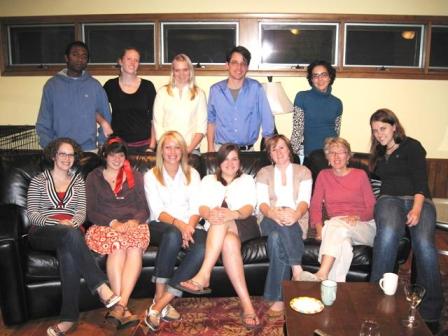 This summer the HRP office is full of interns continuing the work of Child Protection International (CPI) and preparing for their meeting with Dr. Sima Samar, UN Special Rapporteur for Sudan, on Sunday June 21st. The students will present their research on child abductions in Southern Sudan, and will ask Dr. Samar to support CPI's efforts to ensure birth registrations for all Sudanese children so that they have clear identification in the event of an abduction.
Recent intertribal violence in South Sudan has spurred an increase in abductions which has resulted in over 300 children being forcibly taken from their parents since the beginning of March 2009. Many reports indicate that the violence occurring in South Sudan is worse than that of the conflict in Darfur.
Difficulties with disarmament and the integration of small militias into the Sudan's People Liberation Army (SPLA), South Sudan's military, has created great tensions that could reignite into a civil war. In addition to intertribal conflict, South Sudan continues to be attacked by the Lord's Resistance Army (LRA), another key perpetrator of child abductions in South Sudan.
CPI interns had an opportunity to gather for a celebration in early June when Dan Bernard, a founding member of the Save Yar Campaign, returned to Minnesota on vacation from Cairo, Egypt where he is now working for USAID .
The student-run organization has more than a dozen active volunteers. Another CPI, Kou Solomon, testified June 10 at a Washington, D.C., roundtable discussion hosted by US Secretary of Labor, Hilda Solis, to recognize the World Day against Child Labor. Kou talked about the need for international action to prevent abductions, like those suffered by his family in 2007, when his two nieces were forcibly abducted by members of a different ethnic group.
Many of the founding members have continued to stay involved in CPI's work as they pursue human rights issues around the world. Each person brings a unique perspective to the table and strengthens the campaign as it moves forward to combat child abductions in South Sudan.