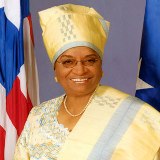 During the month of April, the University of Minnesota will welcome two very important guests working courageously to promote human dignity and ensure equality. Ellen Johnson Sirleaf, President of Liberia, will speak on April 10th and Eric Rosenthal, Executive Director of Mental Disability Rights International (MDRI) will speak on April 17. We invite friends of the Human Rights Program to join us in welcoming these two distinguished guests.
President Ellen Johnson Sirleaf will engage in conversation with Humphrey Institute Dean J. Brian Atwood about the current challenges facing her homeland at Northrop Memorial Auditorium on Friday, April 10th at 2:00 pm. President Johnson Sirleaf, internationally known as Africa's "Iron Lady," is the first woman to be democratically elected to lead an African nation. She has previously held several positions at the United Nations, including serving as the first woman to lead the Development Project for Africa.
Under Samuel Doe's military dictatorship, Johnson Sirleaf was sentenced to 10 years of prison for treason and lived in exile in Kenya until his assassination in 1990. Gaining political recognition as an active member of Liberia's transitional government established after the civil war, Johnson Sirleaf ran for presidency in 2005 and was elected on November 23, 2005. Since, President Johnson Sirleaf has been awarded the Presidential Medal of Freedom, the United States' highest civil award, for her personal courage and unwavering commitment to expand freedom for and improve the lives of people in Liberia and across Africa.
Information on acquiring tickets to this FREE event can be found at http://www.hhh.umn.edu/news/carlson/. The lecture is part of the Humphrey Institute's Distinguished Carlson Lecture Series.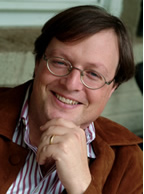 Eric Rosenthal will speak on Friday, April 17th from 12:00 to 1:15 at the University's Mayo Building, Room 3-1000 (University's East Bank, 420 Delaware Street, SE). Rosenthal is a renowned human rights lawyer who has devoted his life to advocate against the inhumane ways in which people with mental disabilities are treated. Rosenthal's volunteer work at a psychiatric hospital during his undergraduate studies and his visit to Ramirez Moreno, a psychiatric institution in Mexico City, led him to ask the crucial question of how our society can best protect the rights of people with disabilities
After gaining a law degree from Georgetown, Rosenthal worked as a human rights lawyer with the Chiapas of Mexico. He became conscious that the abuse of people with mental disabilities was usually considered as a social issue, but never as a human rights issue. In 1993, Rosenthal founded Mental Disability Rights International (MDRI), which works to promote the human rights and full participation in society of people with mental disabilities worldwide.
Rosenthal's talk is FREE and open to the public. Sponsored by the Disabled Student Cultural Center and co-sponsored by the Human Rights Program and the Program in Human Rights and Health.