This summer many human rights minor graduate students will travel to sites around the nation and world as interns for various organizations working to promote and protect human rights.
Paul Walters
-
Upper Midwest Human Rights Fellow 2009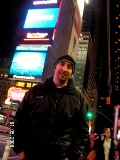 Friends of Ngong Road, Nairobi, Kenya
The mission of Friends of Ngong Road is to provide education and support for Nairobi children living in poverty whose families are affected by HIV/AIDS so they can transform their lives. Friends of Ngong Road pairs each sponsor with a specific child allowing for a mutually beneficial relationship to develop.
Paul's role in the organization will likely be to conduct research, explore potential donor opportunities, train staff on quality assurance, and take pictures and video clips for the development of a promotional video.

Elizabeth Mandelman
-
Peace Fellow 2009 - The Advocacy Project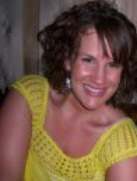 International Network on Small Arms, Waterloo, Canada
Elizabeth will be working with the International Network on Small Arms (IANSA), and two of their local partners in Canada, Project Ploughshares and Peacebuild. She will be helping to advocate for a small arms treaty in Canada, in which her role will be to profile women who have been domestically abused by small arms and use that data as an advocacy tool. This legislation is a part of IANSA's global campaign focused on eliminating the use of small arms and their use in domestic violence.
More HR Grad Minor Upper Midwest Fellows 2009: Hollie Nyseth
-
Mexico City Human Rights Commission, Mexico
Shannon Golde
n -
Friends Committee on National Legislation, Washington, DC